The
JPEG file interchange format[1]
is frequently used both as a digital camera output medium and as a final form for saving images. The JPEG format is a "lossy" format, meaning that it does not save precise pixel values, but instead saves data that allows reconstruction of a
close approximation of the original.[2]
It's a very good approximation for many types of images, having been developed to compress and reconstruct photographic images. JPEG compression algorithms provide for variable compression levels. In practice, this means that devices and applications creating JPEG files can give the user the ability to select greater image quality and larger file size or lower quality and smaller file size.
Because JPEG is a lossy format, it does not permit the
exact
reproduction of the original image even when the highest quality setting is used. This means that "pixels are lost" every time an image is saved in JPEG format — more precisely, the original RGB values of pixels are discarded and not fully recovered. Every pixel is an approximation of the original. The change in value of pixels from one generation to the next is greatest, at any given compression level, in areas of high contrast — and particularly sharp edges and lines. The approximations are least noticeable in areas of smooth color or luminosity change.
Because of this aspect of JPEG, it is not a file format that is well suited for incremental saves of images being edited. Every time a JPEG file is saved and then reopened, it becomes a slightly less accurate reproduction of what has gone before.
One question that is frequently asked is how significant the loss of pixel accuracy is, particulary with repeated saves. I conducted an experiment to analyze this.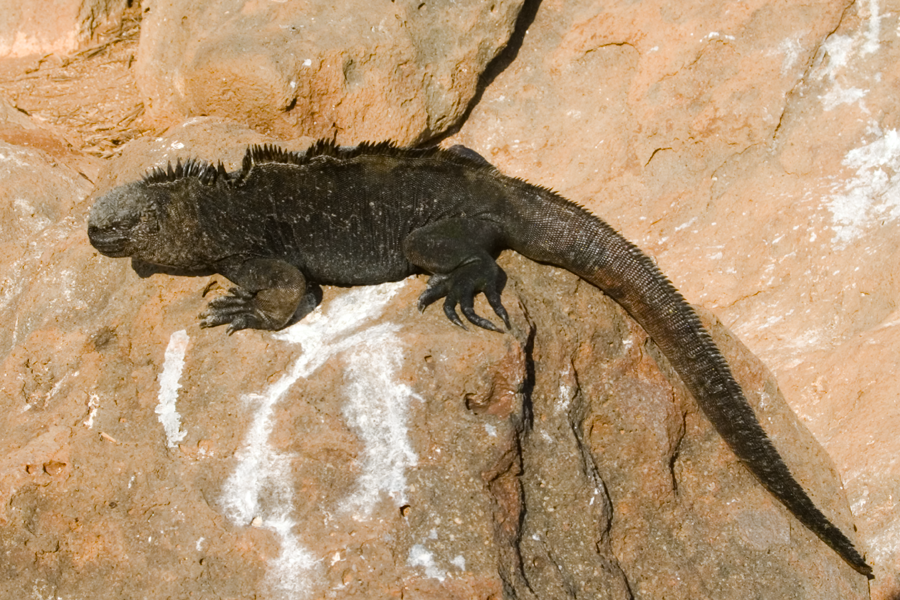 I created the above "original" image from a photograph of a marine iguana taken in the Galapagos, resized to 600x900 pixels; it's
available here
in PNG-24 format (which isn't lossy). I then saved JPEG copies of this image from Photoshop CS2's Save for Web at
100 (maximum)
,
80 (very high)
, and
60 (high)
quality levels.[3]
Next, I opened the JPEGs in Photoshop as new layers atop the original image. Then, for each JPEG, I created a new layer depicting the difference between the original and the JPEG. I did this by turning off the visibility of all other layers, setting the JPEG's blending mode to "difference", using a threshold adjustment mask to turn all pixels that had changed by a specified
threshold amount[4]
to solid white color, and then saving the result as a new layer. The thresholds used were 1, 2, 5, and 10 (where appropriate).
The results are fairly astounding. When the image above is saved at maximum quality (JPEG100), all of the pixels appearing white below represent pixels that changed their RGB value by 1 unit: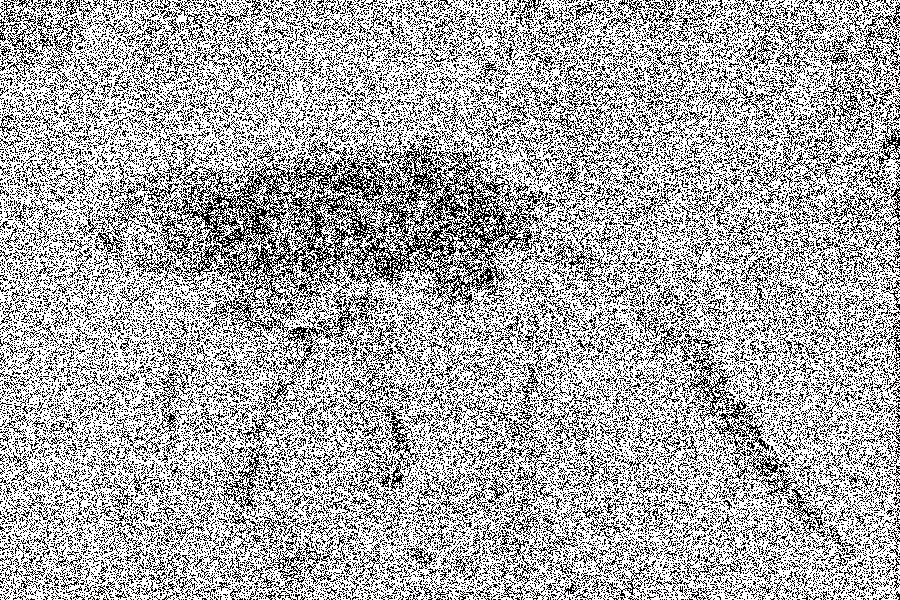 The histogram palette, set to Luminosity, provides a count of the pixels that are white, representing the pixels that had changed by at least the specified threshold. Here are the results in tabular form (click on a given result to see the full-sized depiction of the changed pixels):